Annual Pumpkin Festival
2022
Dates
6 weekends
September 24th – October 30th
Saturdays and Sundays from 10 AM – 5 PM
Columbus Day 10 AM – 5 PM
Facebook Calender 

Location – 31 Jennie's Way, Tewksbury, MA, 01876
Our annual pumpkin festival has been running year after year. Here at Krochmal Farms' we offer a pumpkin patch, where you can enjoy the experience of picking your own pumpkins. We also have a large selection of pumpkins that are hand picked every year from our own fields. At our festival we do horse-drawn hay rides, pony rides, corn maze, ag exhibit, and animal exhibits. If you are looking to make a full day out of your trip, we do have a food shack where we serve cheeseburgers, hot dogs, sausages, fried dough and much more. Come on down and spend your day with us at Krochmal Farms!
We do not allow dogs. With an exception of service dogs.
Traditional Pumpkin Festival Hay-Ride – A horse-drawn hay wagon pulled by two of our beautiful horses around the festival and through the woods for about a 15 minute ride.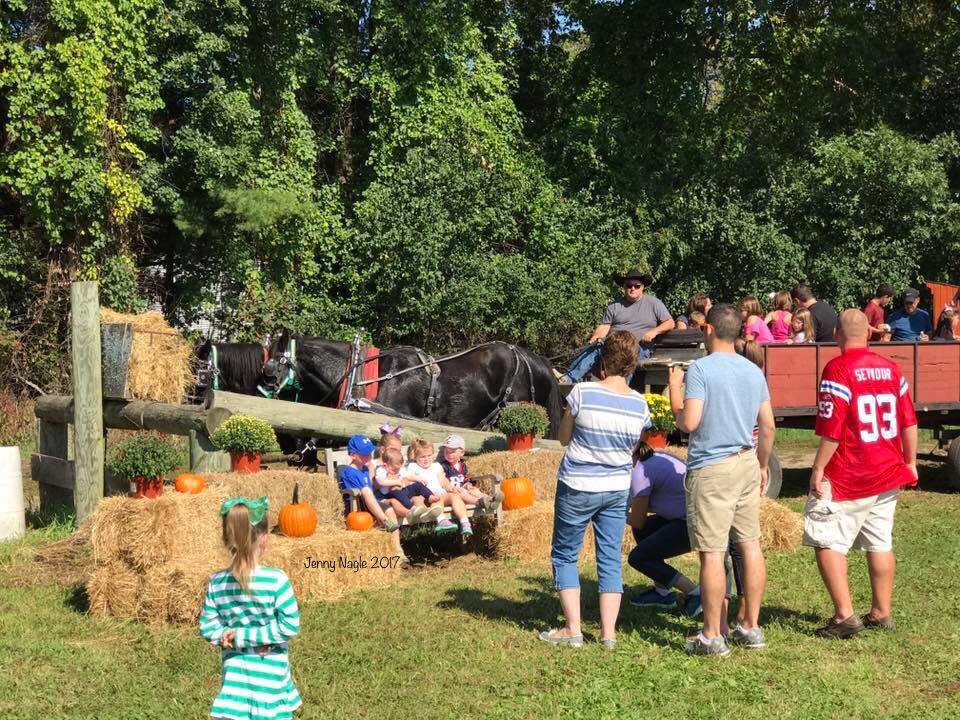 Pony Ride – Give your child a rememberable experience riding one of our ponies.
$7.00 per ride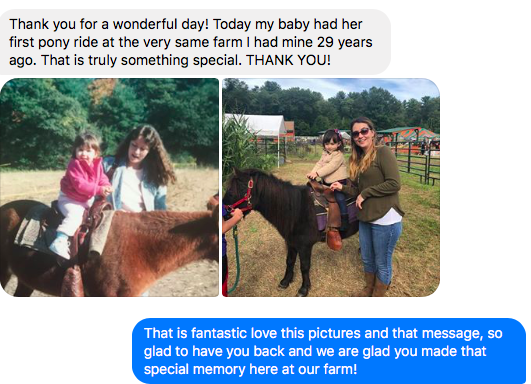 Corn Maze – Our corn maze wraps around the whole festival, which you will be able to see when you pull in and arrive here at Krochmal Farms. The Corn Maze is fun for all! The stalks this year have grown at least 10 feet high making it difficult to see where the next turn might lead! Have fun and don't take a wrong turn!
$7.00 per person.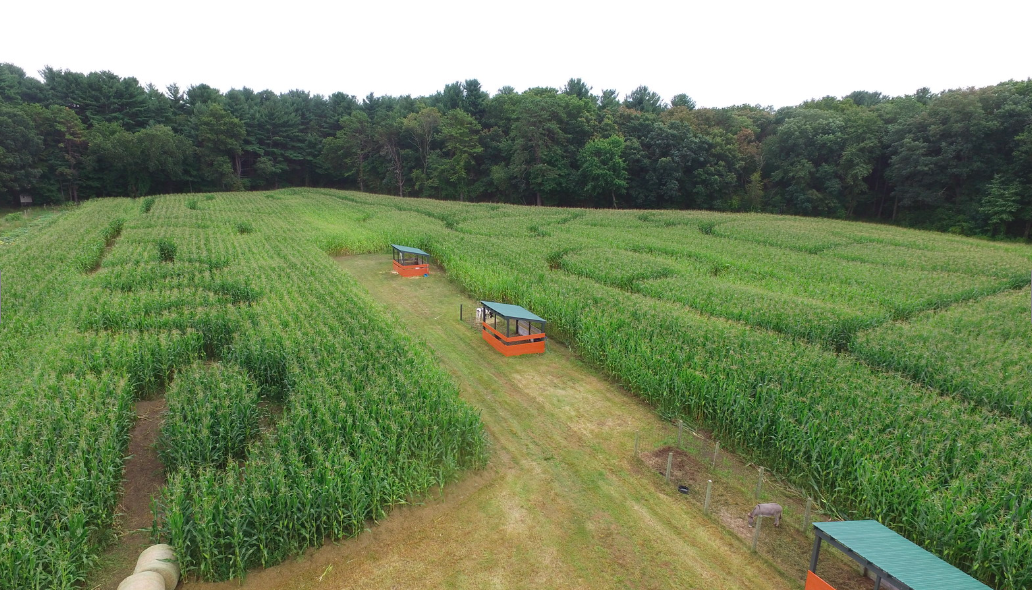 Agricultural Exhibit – is filled with playful goats that are fun for all. You will have to purchase a ticket to enter the Agricultural Exhibit, once you buy a ticket to get in you will have free access for the entire day, just make sure to get your hand stamped! The petting zoo has the option for the anybody to have a playful interaction inside or outside of the exhibit by purchasing a treat for the animals. The treat is additional.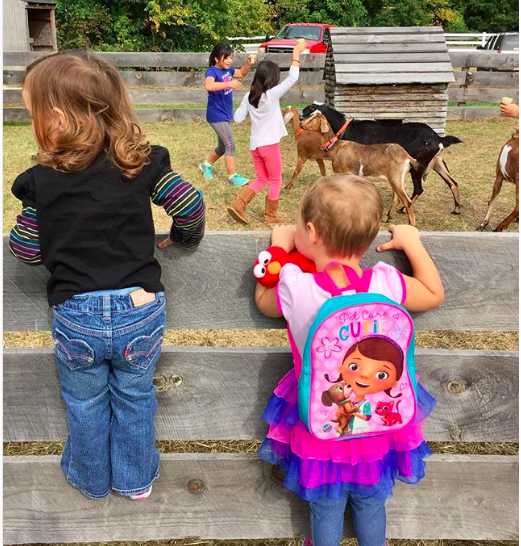 Animal Exhibits Our animal exhibits are free, we have 4 that are set up for you to see! We have a flock of turkeys, a donkey, two calves, and a momma pig and her piglets!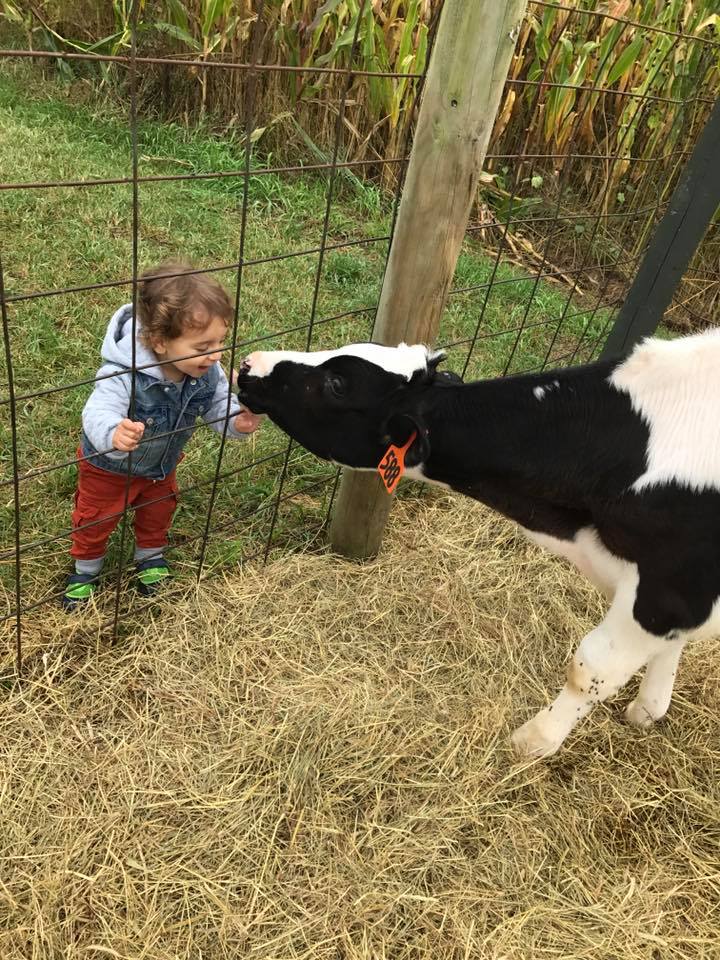 Snack Shack If you plan on making a nice day out of your trip to Krochmal Farms we have a snack shack that serves delicious food. The snack shack has cheeseburgers, hotdogs, sausages, fried dough, snacks, juices, water, sodas, and much more including, hot cider, and hot chocolate when the weather cools off! The sausages are a must try! Sit and enjoy at the picnic tables under the tented area!