Pumpkin Festival
September 23, 24 & 30, 2023
October 1, 7, 8, 9 (Columbus Day),
14, 15, 21, 22, 28 & 29, 2023
Hours: 10 AM – 5 PM
(Saturday and Sunday with the exceptions of Monday, Columbus Day)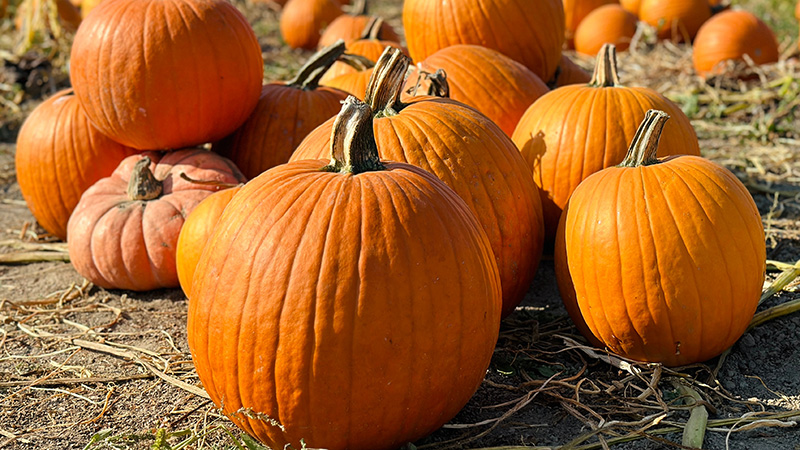 Every year when the season begins to change, and Autumn appears, our 4th generation family farm opens the gate to our pumpkin patch! Here at Krochmal Farms, we have been hosting our pumpkin festival for well over 30 years. It is a place here in New England, just 20 minutes north of Boston, Massachusetts where you can experience the novelty of a family-oriented farm. Parking is free, and we have no charge for admission. We have plenty of fun fall activities to do here at our pumpkin patch in Tewksbury, Massachusetts. Our farm's pumpkin festival is a one-of-a-kind experience. We pride ourselves in our community and love the fact that families and their friends come back year after year to support the pumpkin festival and our family farm. Krochmal Farms Pumpkin Festival is great for making a special memory with your family, friends, and the community during the foliage in New England.
Pumpkin Festival Activities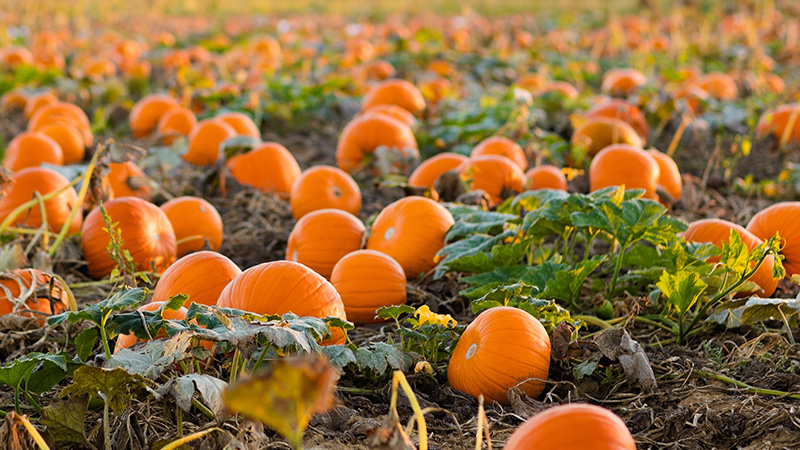 Pumpkin Patch
Our pactch offers all shapes and sizes of pumkins for your choosing.
Market Price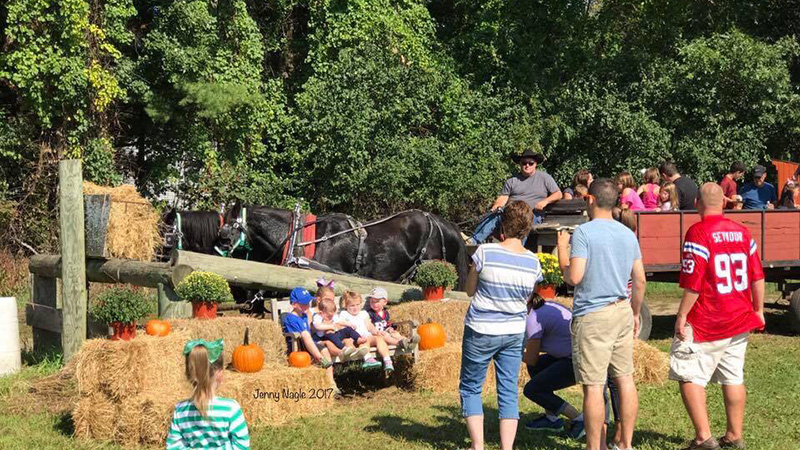 Pumpkin Festival Hayride
A hayride pulled by a team of draft-horses around the corn maze and through the foliage for about a 15-minute ride back to the pumpkin patch.
$7.00 per person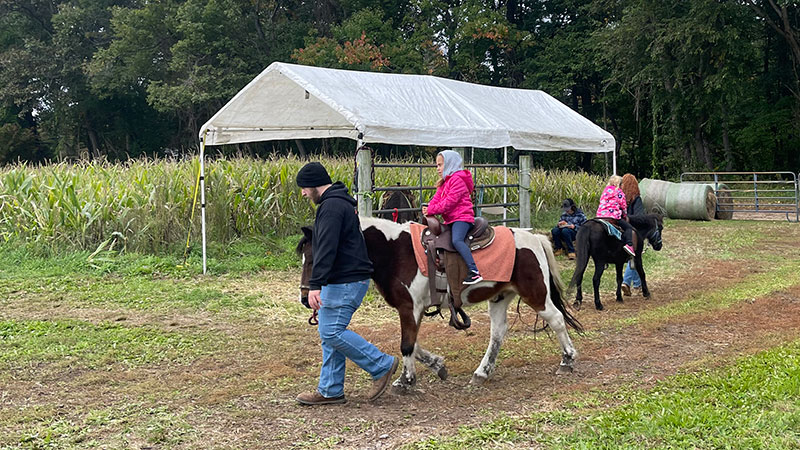 Pony Rides
For the kids, a rememberable experience riding one of our ponies. Make sure to grab a cute cowboy/cowgirl hat at the ticket booth for a great picture on the pony!
$7.00 per ride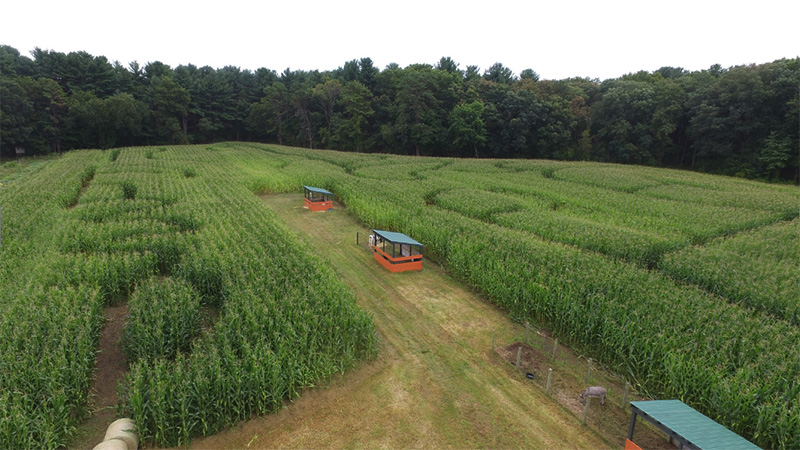 Corn Maze
Our corn maze wraps around the whole festival, which you will be able to see when you pull in and arrive here for pumpkin picking. One of the best corn mazes in Massachusetts.
$7.00 per person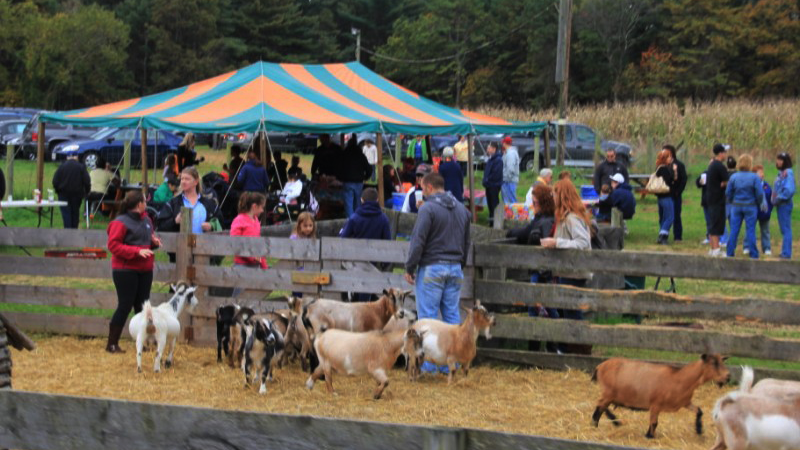 Farm Animal Interaction
Come hangout with our goats and sheep for a warm petting interaction! Have the experience of going in with the goats and sheep while feeding them a treat!
Ag Exhibit $2.00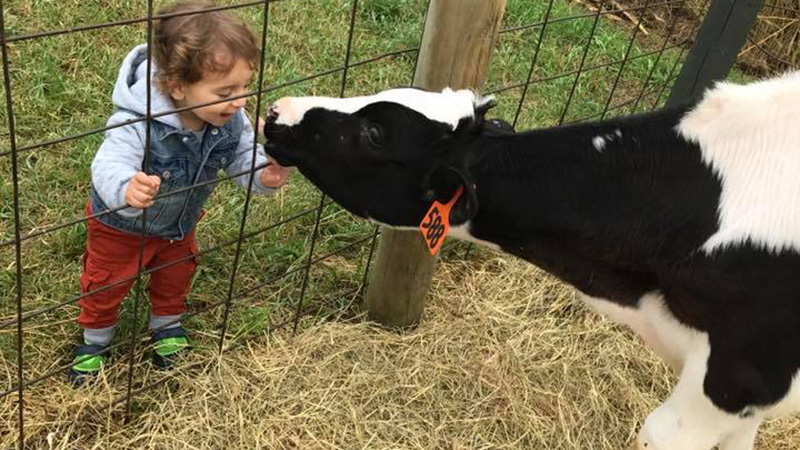 Agricultural Animal Exhibits
Our animal exhibits are free, and our barnyard friends are waiting to meet you! We have a flock of turkeys, two black angus, and a momma cow and her calf!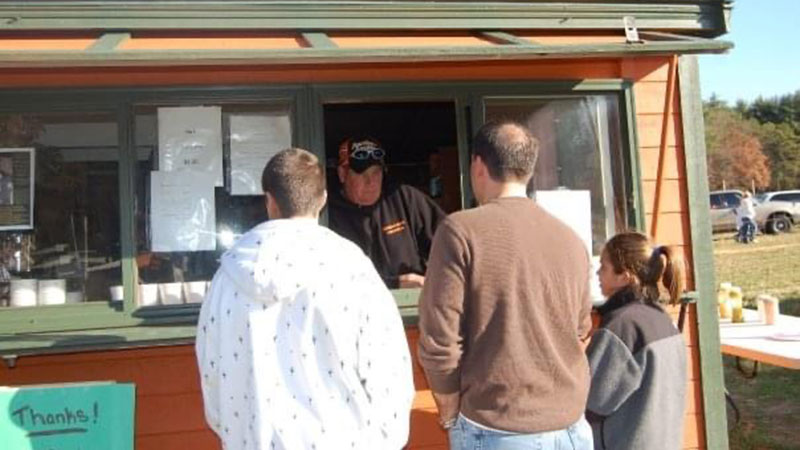 Snack Shack
Planning a fall day at our farm, we offer a cooking shack that serves delicious food. Where you can sit and enjoy at the picnic tables under the tented area!
Special Halloween Hayride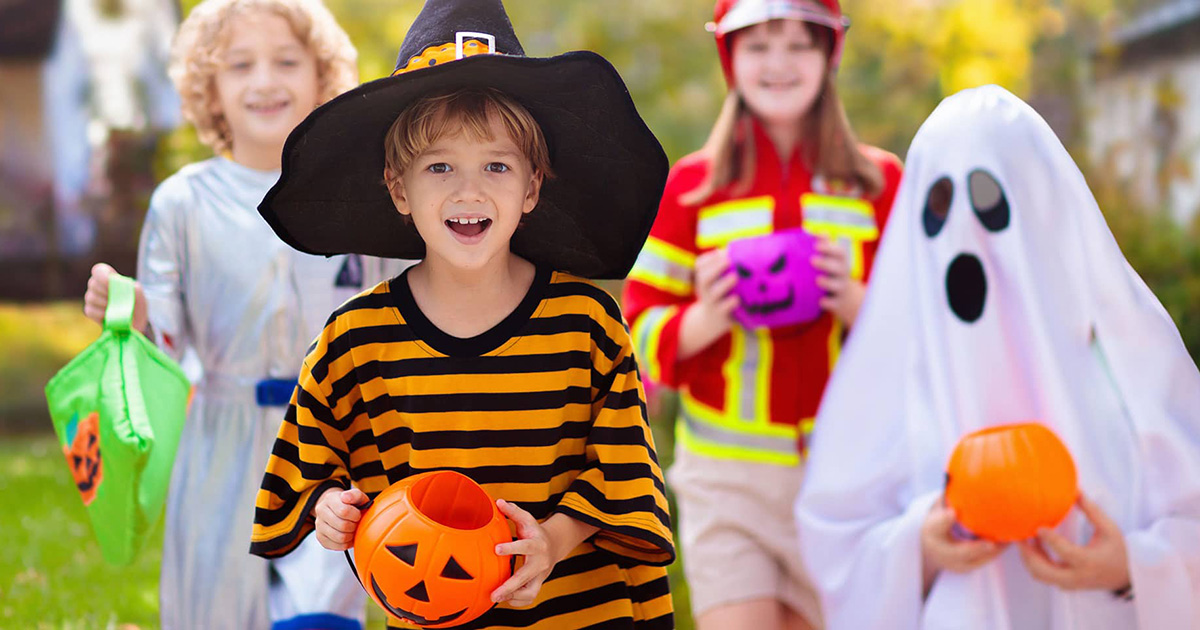 Safe Trick or Treat
October 21st, 22nd, 28th & 29th, 2023
Families and friends can enjoy a friendly Halloween experience on a 30-minute horse-drawn hayride. Children will receive a candy bag to collect treats along the way from thier favortie costume characters. By the end of the ride the kids will have a bag full of candy!  We encourage families to get their kids all dressed up in their Halloween costumes for the ride!